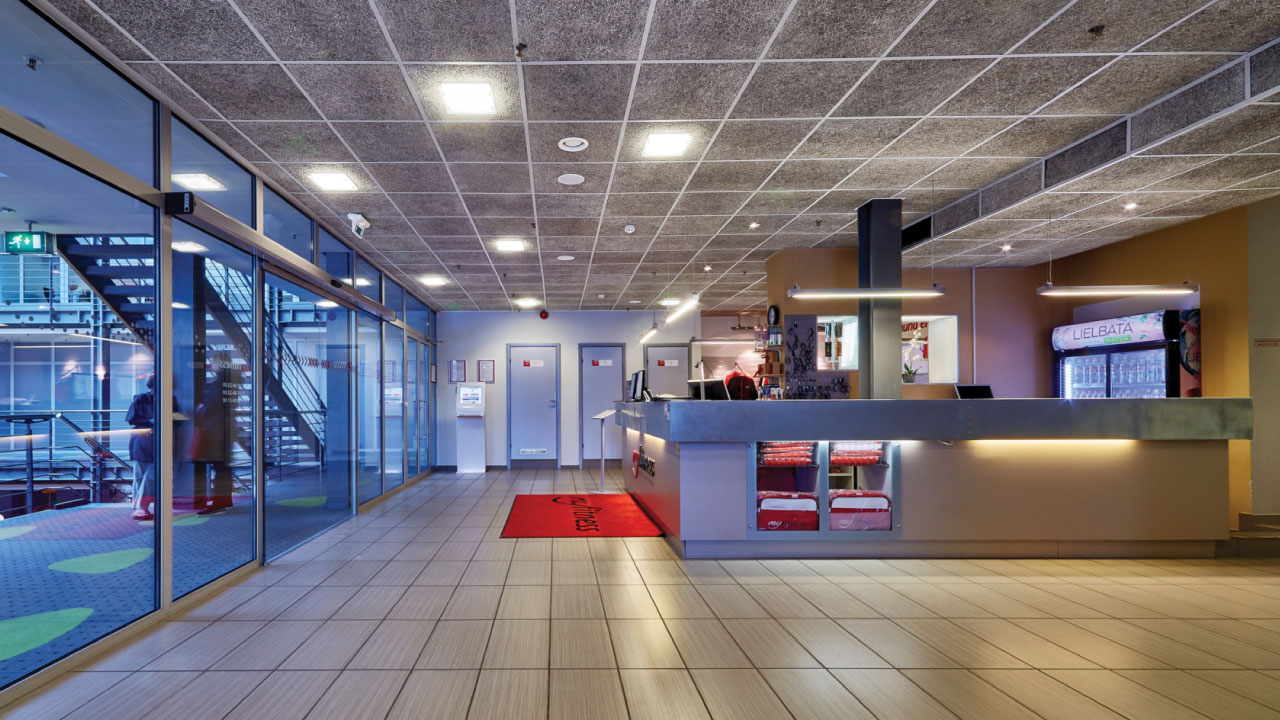 How Wood Fiber Panels Work to Absorb Sound
The difference between a symphony and cacophony isn't always the musicians on stage. Improving the sound quality of a concert hall — whether it is a school auditorium or Lincoln Center in New York — can set any performance apart. Knowing how a space is set up for sound is the first step in delivering the best auditory experience. Empty walls and ceilings risk splashing sound around a room, no matter how big or small, creating an echo. When the same room is equipped with high-quality sound-absorbing materials, such as StrandTec™ panels, sound will seep into the material, elevating your space and experience. 
What StrandTec™ Can Do for You
Wood fiber panels are one of the best ways to enhance any space. Not only do they act as sound-absorbing sponges, but they can take your decor to the next level through unique designs and custom colors. 
The benefits of wood fiber, or StrandTec, panels are threefold: first and foremost, they are great at absorbing and dampening sound in rooms. By reducing echo and reverberation, what was once a cacophonous jungle can transform into an acoustic oasis. Wood fiber panels are made with the most cost-effective sound-absorbing material on the market. Because they are made with natural wood fibers, Portland cement, and water, your next project can be eligible for LEED certification.

StrandTec panels also improve a room's thermal performance. Whether they are placed inside walls or on the exterior, the materials of the wood StrandTec panels help keep heat and sound inside the room. Finally, the natural wood fiber panels are customizable and enhance the look and feel of any space. These panels come in many shapes and sizes. You can even paint them with an air-compressed spray paint after installation, adding a customized look to your library, auditorium, gym or your next project.
Customize Your Project With StrandTec 
If you are undergoing major construction or renovation projects, such as a downtown office building, a school or public transit station, StandTec can add an aesthetic and sonic appeal. Create a customized mural with the unique shapes and styles of the panels, and take creative liberties by painting with Sherwin Williams' library of colors, your school, state, or corporate colors without diminishing sound quality. 
Elevate Your Sound with ASI Architectural
We strive to provide the most innovative and functional solutions to our clients in order to help them create beautiful and optimized commercial spaces. We are happy to help you by answering your questions and providing any and all resources we can. Discover why ASI Architectural is a leading acoustic and architectural solutions provider by visiting our website and learning more about our company and our high-performance products.