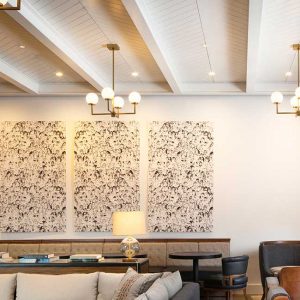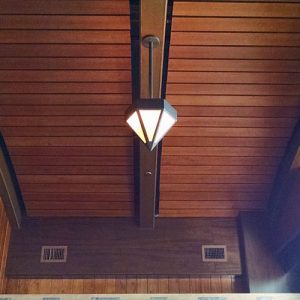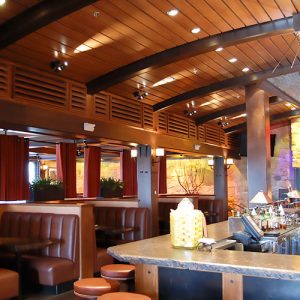 Beam Decorative (Non-Structural) Ceiling Beam System
ASI's Beam ceiling system provide a simple and inexpensive alternative for improving the design of a room with the appearance of solid wood, but without the associated weight and cost. The system is designed to fit together based on project requirements, and custom widths, lengths, and heights are available. Beams may also be used alongside other ceiling systems. Veneer and grain matching as well as end-matching are available options.
If ordering quantities less than 500 sq.ft. please call 1.888.258.4637 for availability. 
Available in wood veneer in the species shown below*
Blocked beam ends
Sleeved beam ends
Finished beam ends
Veneer end matching available
FSC available
May contribute to LEED® projects
FINISHES: Clear lacquer top coat or stained to match
Available core materials are:
Class A Fire Rated Particle Board
Class A Fire Rated MDF
Minimum 4″ width; maximum 18″ height;
maximum 10′ length (per section);
three beam faces not to exceed 48″ total
Monolithic suspension system or 15/16″ HD T-Bar ceiling grid
Miter fold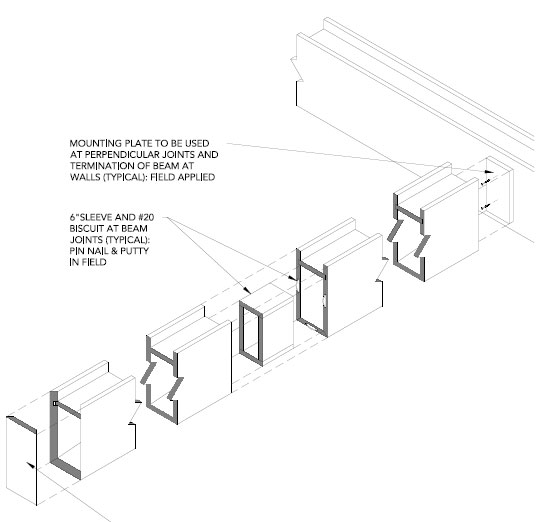 Beam
• Custom sizes available
• Easy install
• Lightweight and more cost effective than solid wood
• Adds structural appearance to décor