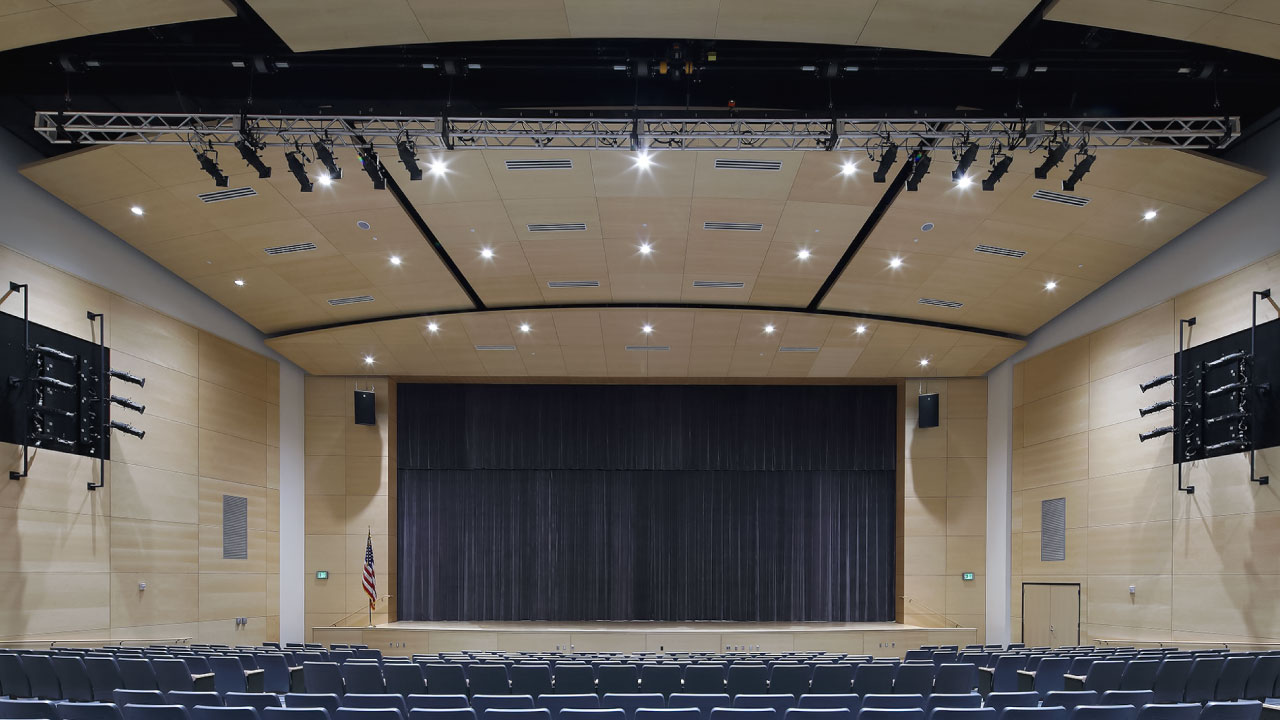 How Can Cloud Ceiling Solutions Help Balance Your Space
Modern builds and redesigns are ideal opportunities to maximize the quality of a space. Usually, this includes updating HVAC systems or wiring, or even restructuring design to account for safety, accessibility or different uses. What may be left behind in a building upgrade is the sound quality of a room. Fortunately, it doesn't take as much time, money or effort to improve the sound balance of your building, and cloud ceiling panels are a great option to add an aesthetic and sonic appeal. Read our article on how can you benefit by improving sound balance with cloud ceilings.
Improve Your Sound Quality
Cloud ceiling panels are installed either flat on a ceiling or suspended a few feet down. No matter how they are mounted, they work the same way to naturally reflect sound from below and distribute it across the room. Strategically adding cloud ceiling panels individually across a space or linked together in a closer formation can make a significant difference in the sound quality of your meeting room, concert hall or other large gathering space. 
Reinforcing the cloud panels with sound-absorbing material improves the room's acoustics even more. These panels work not only to distribute sound from below, but they also absorb potential sound from above, such as HVAC systems or people walking. 
Because cloud ceiling solutions are easy to install, you don't have to wait until you're undergoing major renovations to add them. Balancing the sound in large rooms helps minimize acoustic distractions and disconnect. Add cloud ceiling panels and other acoustic enhancements to make the most of your next meeting, concert or other event.
Add a Visual Appeal for Improving Sound Balance with Cloud Ceilings
Good acoustics are necessary for successful businesses to operate. Upgrade not only the sound quality of your building but the visual appeal, as well. Cloud ceiling panels bring in an exquisite architectural focal point anywhere people will gather. With many designs and elegant ways to style, the panels really tie a room together. Cloud panels come in concave, convex and flat styles, perfect for a range of uses to bring a lavish feel and balance in your gathering space. Adding suspended lights as backlighting or in between panels is a simple yet effective way to create a sophisticated ambiance that will elevate the experience for your guests and employees. 
The Sky's the Limit 
Adding high-quality cloud ceiling solutions isn't reserved for certain areas or uses. There are many ways to style your space with acoustic sound clouds. With many customizable sizes and installation options, you can improve the sound balance of your space no matter how big or small. Depending on the use of the room, and how sound travels throughout, you may want to consider different layouts for your clouds. Bigger rooms may benefit from spreading the panels out more, whereas smaller areas may sound better with a centralized group of panels.  
Cloud panels can be suspended a few feet from the ceiling, which looks great in spaces with tall ceilings. You can also place your acoustic panels flat against the ceiling if you prefer a low-key approach. No matter your goals, the versatility of cloud ceiling solutions helps improve the acoustic and visual balance of your space. 
Your Space Among the Clouds
You don't have to wait for your building's next redesign to improve the sonic and visual appeal of your space. With cloud ceiling panels from ASI Architectural, you can add a luxe atmosphere that will make your room stand out. For more than 30 years, the team at ASI has delivered top-quality sound-absorbing products to the market. If you're considering improving sound balance with cloud ceilings, contact us to learn what's best for you.