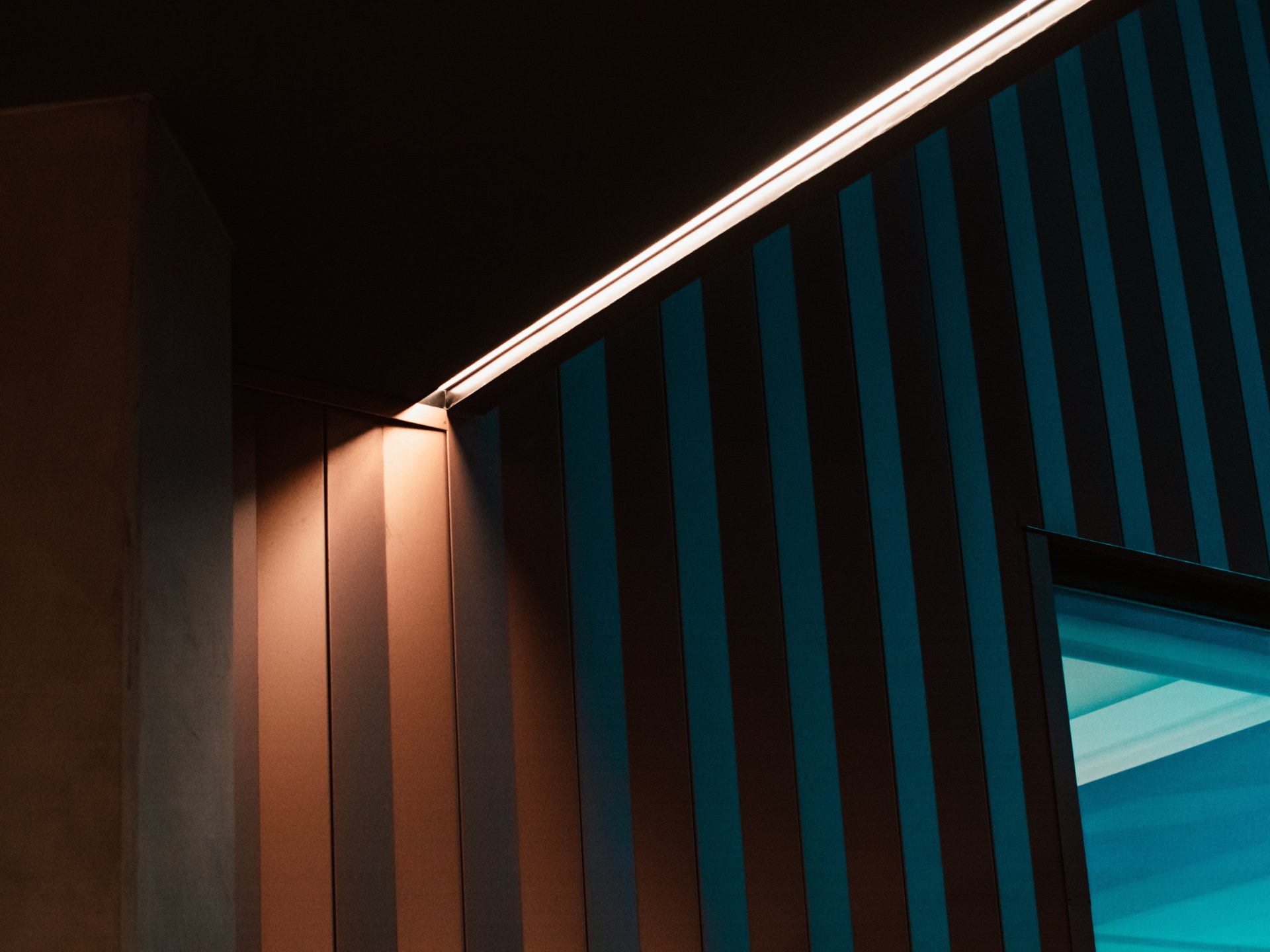 Types of wall paneling: which is which?
If you've ever decided to venture away from drywall in a room, you know how many options are out there. Some are incredibly expensive, and others look cheap. Some require professional craftsmen, and others can be completed in an afternoon. To get a high end look at a reasonable price, wall paneling can get you there.
Panels come in seemingly endless textures and colors. It can be hard to know where to begin. If you're working with a professional designer, you've got a leg up. Otherwise, familiarizing yourself with some of the many types of wall paneling is a good way to begin your project.
What is a Wall Panel
?
For those who've never entered this vast world before, you may see wall paneling as unimpressive veneer on wood pulp. It was incredibly popular for a decade or two, and it was the paneling entry point for many of us. Now, there are numerous different types of wall paneling that range from mostly functional to high-end. You'll even find that many of them fit both bills.
Wall paneling was originally developed to keep stone-walled rooms more comfortable. They would insulate against the stone walls, and keep heat from fires more evenly distributed. These days, paneling is used for decorative purposes. With that evolution came a wide range of different types of wall paneling.
Popular
Types of Wall Paneling
With so many varieties of paneling available, the best one for your application will depend on the space. What's the feel you're going for? Is it for a bathroom or a boardroom? Are you working on a complete remodel or just adding a little flair to the current space? These specifics will give you a good place to start from. So, what is the best material for walls in your home or office?
Wood Wall Paneling
A very classic option is wooden wall paneling. It's not the same these days as the dingy dungeon walls you may be picturing. Contemporary wood wall paneling is available in nearly any species you can think of. It's also paintable, stainable, and can carry a lot or little bit of texture. 
Hard woods can be reflective to sound, so softer woods can help the audio in some spaces. If you've got audio issues and want a hardwood option, don't fret. There are options that can solve the issue. Choose a species and color that accentuates your design style, and you can't go wrong.
MDF Paneling
Medium-density fiberboard panels, or MDF panels, are a super versatile option. They are a wood paneling material produced by compressing wood shavings at very high temps. They can be pressed into nearly any texture or 3D shape you want. That makes them a great way to get the intricate details you're after without breaking the bank on handmade panels.
MDF panels make use of lumber that would otherwise be wasted, so they are sustainable to boot. They do come with some downsides, however. Due to the way they are constructed, they don't hold nails particularly well. They also don't have any wood grains, so they must be painted, rather than stained. 
Upholstered Fabric Paneling
Using fabric material for wall coverings is a great way to add softness to bedrooms. These types of wall paneling add color and texture, and absorb a decent amount of sound. That's because, when it comes to wall panels, types that are soft and porous generally absorb the most sound. This makes them an amazingly effective choice for creating a bedroom that feels cozy and warm.
On the downside, fabric can be hard to clean. Using it in a nursery or kids' room could yield regular visits from a cleaner. It's best avoided in any room where people make a mess.
If you want to add the soft texture and sound absorbing properties of fabric to tricky spaces, you still can. Adding fabric wrapped acoustical panels to the room delivers all the sound absorbing benefits with the versatility of movable panels.
Glass and Mirrored Panels
Panels made from glass can give you a completely different kind of look than other types of wall paneling materials. From stained glass to mirrors, glass panels can create fantastic effects in modern and classic spaces alike. If you're looking for something that people will talk about, glass panels are a fantastic option.
They are also water and fire resistant, so they are great in bathrooms and kitchens. On the downside, glass panels can break, spreading cracks and leading to large repairs. They are best avoided in places where they could easily break.
Metal Paneling
Metal paneling is a popular option due to its industrial look and exceptional sturdiness. Using metal to accent our spaces provides a solid shimmer that's hard to replicate with other materials.
On the downside, metal can be incredibly reflective when it comes to sound waves. If you have a room that's prone to echo and reverberation issues, metal could amplify them. Going with microperforated metal paneling is going to be the solution you're after.
Microperforated Paneling
For the acoustically oriented, microperforated paneling is a great way to get the best of many worlds. These panels can match nearly any style you're looking for. From wood to metal to printed artwork, they are among the most versatile options on the list.
Microperforated panels are made acoustically translucent through tens of thousands of tiny holes. Some sound reflects off them, and some sound passes through and gets trapped. With the optional acoustic backing, they provide superior acoustic control.
If you're looking at using metal or wood panel material, you don't have to deal with excessive echo or reverb. Going with perforated wood panels and metal panels can allow you to use these reflective materials without sacrificing audio quality.
PVC Paneling
Another type of paneling that's popular in applications where they may get wet is PVC paneling. Created from polyvinyl chloride, the same type of polymer we make many household items from, PVC is incredibly versatile. It's waterproof, fire resistant, and can be used to create incredible 3D wall art. 
On the downside, they do contain some toxic chemicals, so some people avoid them for this reason. If you're concerned about the chemicals in your building materials, make sure to look into each option before installing.
Using Wall Paneling in Creative Ways
Once you've decided which type of wall panel to use, you'll have to decide how you want to use it. Wall paneling can be used to create all kinds of unique finishes. Let's look at some of the ways you can achieve the look you're after using different types of wall paneling.
Wainscoting
Wainscoting is a classic finish that's making a big comeback in modern architecture. The term wainscoting was originally derived from a wood species. It's now applied to any paneling covering the lower section of the wall, up to around 3-4 feet in height.
Using your paneling to create contrast gives your rooms a classic look. It can also protect your walls from taking dents and dings due to moving furniture. Wainscoting is a perfect way to use your wall paneling to create a specific feel.
Accent Walls
If you want to break up the space a bit, accent walls are a great option. Adding a wood accent wall can add a touch of warmth. Choosing a wood species or finish that adds contrast creates a focal point as well. You can also use texture and 3D panels to great effect here. 
Mix and Match
There's no reason to limit yourself to just one kind of paneling. With so many types of wall paneling out there, it's easy to find a couple that work perfectly together. Maybe mixing colors or textures will give you the look you're after. Mixing natural wood panels with man-made materials is another great option. Identify the things you want to keep and see what types of wall paneling will work well with them.
Use Panels to Acoustically Treat the Room
While you're using panels to improve the look of the room, consider using them to improve the sound as well. Some types of wall paneling are great at absorbing or diffusing sounds. Using a mix of the two can greatly improve the acoustic profile of the room. 
Talk to the Pros
Nowadays, wall paneling is available in a rainbow of colors, textures, and materials. Knowing all the types of wall paneling out there is part of the battle. Knowing how to best retrofit your facades is another. If you're inexperienced with either, reaching out to the pros is your best course of action. 
We know what's out there and we've worked with many different types of wall paneling. We can also tell you how your choice will affect the acoustics in your room. That's a quick way to prevent a costly solution a few years down the road. The best wall panels for you might be something you've never even heard of before. Reach out to learn more about the creative ways you can finish your favorite rooms.